Editor Profiles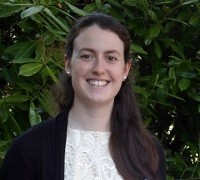 Anne is an Editor on the BMC Series, and has been the Editor for BMC Medical Ethics since August 2019. Anne has a Master's degree in Molecular Genetics and a Bachelor's degree in Medical Genetics, both from the University of Leicester. Anne previously worked on the BMC Series as an Assistant Editor, Senior Assistant Editor then as a Manuscript Editor. Before joining the BMC Series, Anne worked on a research project at the Institute of Psychiatry of King's College London, before moving to the Middle East and working on a medical journal in Oman for two years. This sparked her interest in scientific publishing, and led her to working at BioMed Central when she moved back to London. She is delighted to be working on BMC Medical Ethics and promoting open access.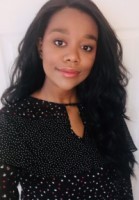 Janelle joined the BMC series as Assistant Editor in 2017. She earned a Bachelor's in Psychology and a Master's in Neuroscience from the University of Hartford.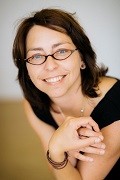 Yvonne Denier studied Philosophy and Applied Ethics at KU Leuven. She obtained a PhD in Philosophy with a study on justice in health care that has been published as Efficiency, Justice and Care. Philosophical Reflections on Scarcity in Health Care (Springer, 2007). She has been visiting researcher at the Internationales Zentrum für Ethik in den Wissenschaften in Tübingen (Germany) and at the Hastings Center in New York.
Her research focuses on various ethical issues in health care, such as ethics of health care organisations, cultural diversity in health care, commercialisation and privatization of health care, end-of-life care, prenatal care, orphan drugs and rare diseases, as well as on theories of distributive justice and the problem of choices and just decision-making. She teaches on these subjects, gives lectures on conferences, and publishes papers and books in academic and non-academic fields. In 2013, she published a book on Justice, Luck and Moral Responsibility in Health Care (co-edited with Chris Gastmans and Antoon Vandevelde; Springer).
She is professor of health care ethics at the Centre for Biomedical Ethics and Law of the KU Leuven, ethical advisor of the Zorgnet-Icuro Care Network Flanders, member of various ethics committees on local and Flemish level, and member of the Belgian Advisory Committee of Bioethics. Yvonne has been Section Editor of the 'Ethics in Clinical Practice' section since 2015.


Ethics in biomedical research

Professor Beatrice Godard is Professor at the School of Public Health at University of Montreal, Canada since 2003. She has extensive international experience in research ethics. She directs the OMICS-ETHICS Research Group since 2008 as well as the Quebec Population Health Research Network since 2013.
Her research projects focus on emerging ethical responsibilities at the junction of research and the clinic and they are oriented on the development of frameworks for ethical decision-making. More precisely, her research aims (1) to lay an evidence-based foundation that can both discern and anticipate the socio-ethical issues associated with omics technologies, mainly in regard to brain diseases and (2) to study the feasibility of developing tools that can provide appropriate guidance in ethics-related matters to stakeholders involved in personalized health interventions.
Beatrice joined the Editorial Board of BMC Medical Ethics in 2015 as Section Editor for the 'Ethics in biomedical research' section.
Ethics in biomedical research
Anita Ho (PhD, MPH) is an Associate Professor at the Centre for Applied Ethics at University of British Columbia and an Affiliate Faculty at the University of California, San Francisco. She is also a Senior Researcher at Providence Health Care (Vancouver, Canada). Anita specializes in clinical ethics, research ethics, public health ethics, and disability studies, and has published widely on these issues. Her current research has been funded by the Social Sciences and Humanities Research Council of Canada as well as the Canadian Institutes of health Research. Her current work focuses on trust and autonomy in clinical and research settings, various models of decision making, disparity in health care, end-of-life care, ethics/professionalism education, and ethical issues in health care delivery. She has been a Section Editor with BMC Medical Ethics since August 2015.

Methodology in bioethics
Dr Jon Ives is a Senior Lecturer in Biomedical Ethics and Law and Deputy Director of the Centre for Ethics in Medicine at the University of Bristol, UK. He holds a BA and M.Phil in Philosophy, and a PhD (University of Birmingham, 2007) in Biomedical Ethics and Law, and is a Fellow of the Higher Education Academy. Jon previously worked at the University Birmingham. His primary research interests are the ethics and sociology of fatherhood and families, reproductive ethics, and methodology in Bioethics, and his work has been funded by e.g. The Wellcome Trust, NIHR, ESRC, AHRC, The Brocher Foundation. He is co-editor of Empirical Bioethics: Theoretical and Practical Approaches, published by Cambridge University press. Jon joined the editorial board of BMC Medical Ethics in 2013, and is Section Editor for the 'Methodology in bioethics' section.
Ethics in public health, medical law, and health policy

Dr Stuart Nicholls is an interdisciplinary researcher having trained in both the basic and social sciences. He holds a number of positions including Research Associate at the University of Ottawa, and Clinical Investigator and Methodologist with the Children's Hospital of Eastern Ontario (CHEO) Research Institute. His research sits at the intersection of ethics, social science, health policy, and health services research. He has worked in a range of contexts including population screening, childhood obesity, and research ethics using a combination of qualitative and quantitative approaches. He is the author of 40 peer reviewed publications and co-authored the recent Oxford University Press book Childhood Obesity: Ethical and Policy Issues (with Kristin Voigt and Garrath Williams. Stuart joined the editorial board of BMC Medical Ethics in 2015, initially as an Associate Editor, and latterly as Section Editor of the 'Ethics in public health, medical law, and health policy' section.
Ethics in public health, medical law, and health policy

Dr Jeremy Snyder received his PhD in philosophy from Georgetown University, USA, in 2007. His dissertation work focused on developing a novel account of exploitation applied to human subject trials and low wage labour. He is currently an Associate Professor in the Faculty of Health Sciences at Simon Fraser University. Jeremy's current research interest focus on the ethical dimensions of international trade in health services, including health worker migration, medical tourism, international health research, and medical crowdfunding. He uses both theory-based and empirically-informed bioethics methods to conduct this research and often collaborates with colleagues outside of philosophy and ethics. He joined the editorial board in 2013 and has been Section Editor for the 'Ethics in public health, medical law, and health policy' since 2016.
Follow
2019 Journal Metrics
Citation Impact
2.451 - 2-year Impact Factor
2.88 - 5-year Impact Factor
1.705 - Source Normalized Impact per Paper (SNIP)
1.15 - SCImago Journal Rank (SJR)


Usage
715,939 downloads


Social Media Impact
3554 mentions