Editor Profiles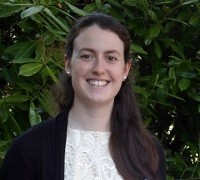 Anne is an Editor on the BMC Series, and has been the Editor for BMC Medical Ethics since August 2019. Anne has a Master's degree in Molecular Genetics and a Bachelor's degree in Medical Genetics, both from the University of Leicester. Anne previously worked on the BMC Series as an Assistant Editor, Senior Assistant Editor then as a Manuscript Editor. Before joining the BMC Series, Anne worked on a research project at the Institute of Psychiatry of King's College London, before moving to the Middle East and working on a medical journal in Oman for two years. This sparked her interest in scientific publishing, and led her to working at BioMed Central when she moved back to London. She is delighted to be working on BMC Medical Ethics and promoting open access.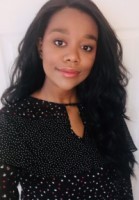 Janelle joined the BMC series as Assistant Editor in 2017. She earned a Bachelor's in Psychology and a Master's in Neuroscience from the University of Hartford.
Beatrice Godard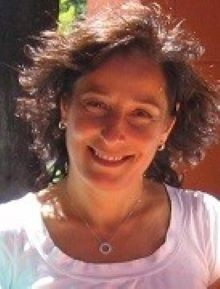 Professor Beatrice Godard is Professor at the School of Public Health at University of Montreal, Canada since 2003. She has extensive international experience in research ethics. She directs the OMICS-ETHICS Research Group since 2008 as well as the Quebec Population Health Research Network since 2013.
Her research projects focus on emerging ethical responsibilities at the junction of research and the clinic and they are oriented on the development of frameworks for ethical decision-making. More precisely, her research aims (1) to lay an evidence-based foundation that can both discern and anticipate the socio-ethical issues associated with omics technologies, mainly in regard to brain diseases and (2) to study the feasibility of developing tools that can provide appropriate guidance in ethics-related matters to stakeholders involved in personalized health interventions.
Beatrice joined the Editorial Board of BMC Medical Ethics in 2015 as Section Editor for the 'Ethics in biomedical research' section.
Jeremy Snyder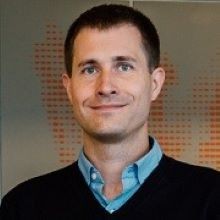 Dr Jeremy Snyder received his PhD in philosophy from Georgetown University, USA, in 2007. His dissertation work focused on developing a novel account of exploitation applied to human subject trials and low wage labour. He is currently an Associate Professor in the Faculty of Health Sciences at Simon Fraser University. Jeremy's current research interest focus on the ethical dimensions of international trade in health services, including health worker migration, medical tourism, international health research, and medical crowdfunding. He uses both theory-based and empirically-informed bioethics methods to conduct this research and often collaborates with colleagues outside of philosophy and ethics. He joined the editorial board in 2013 and has been Section Editor for the 'Ethics in public health, medical law, and health policy' since 2016.
Annual Journal Metrics
Citation Impact
2.834 - 2-year Impact Factor (2021)
3.917 - 5-year Impact Factor (2021)
1.524 - SNIP (Source Normalized Impact per Paper)
0.832 - SJR (SCImago Journal Rank)

Speed
52 days to first decision for all manuscripts (Median)
105 days to first decision for reviewed manuscripts only (Median)

Usage
1,588,426 downloads (2021)
2,596 Altmetric mentions (2021)
Peer-review Terminology
The following summary describes the peer review process for this journal:

Identity transparency: Single anonymized

Reviewer interacts with: Editor

Review information published: Review reports. Reviewer Identities reviewer opt in. Author/reviewer communication
Follow
Sign up for article alerts and news from this journal